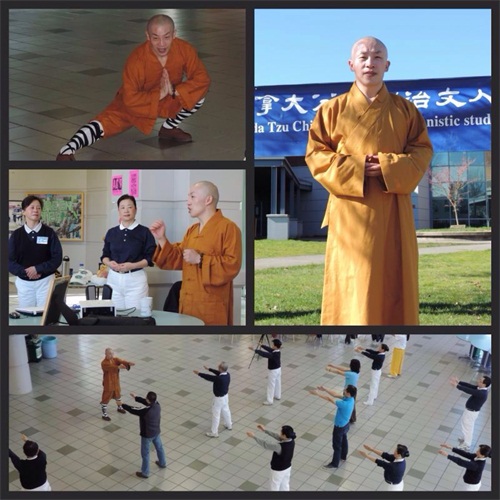 About Master Shi Xing Wu
Master Shi Xing Wu was born into a family with martial art traditions. At the age of 8 years old Master Shi Xing Wu studied directly under the Abbott Shi Dec Han and many other masters bestowing upon him a rare mastery and extensive combination of skills, including: 18 weapons, 72 martial art forms, and qi gong (like iron shirt and gold bell shield).
Master Shi Xing Wu became the Head Coach of the Warrior Monk (Eighteen Lohans) Team at 18 years old. After acquiring many championships in tournaments Master Shi Xing Wu became the leader of the prestigious Shaolin Temple Performing Team where he traveled to more than 30 countries around the world.
Master Shi Xing Wu is recognized as a Level-Nine National Martial Art Master, Top-Tier International Martial Art Coach, Top-Tier National Wushu Referee, and a Lifelong Honorary Technical Advisor to the Chinese National Wushu Association. Master Shi Xing Wu has dedicated his career to pass on the authentic training methods of Shaolin Temple and has established Shaolin Martial Arts Academy in British Columbia, Canada.